De nominaties voor de 25ste editie van de GLAAD (Gay & Lesbian Against Defamation) Awards zijn zopas bekend gemaakt. De prijzen worden jaarlijks uitgereikt aan media voor hun eerlijke en niet-discriminerende behandeling van lesbiennes, homo's en transseksuelen.

De Awards uitreikingen zijn zoals elk jaar verspreid over twee avonden, en gaan dit jaar door op 12 April in Los Angeles en 3 Mei in New York. Er zijn Awards voor films, documentaires, popartiesten, televisieseries, talkshows, nieuws artikels enz...

DE NOMINATIES VOOR 2014 ZIJN:


Outstanding Film - Wide Release
Blue is the Warmest Color - Dallas Buyers Club - Kill Your Darlings - The Mortal instruments city of Bones - Philomena.

Outstanding Film - Limited Release
Out in the Dark
Concussion
Geography Club
Yossi
Reaching for the Moon.

Outstanding Drama Series
The Fosters
Grey's Anatomy
Orphan Black
Shameless
Pretty Little Liars.

Outstanding Comedy Series
Brooklyn Nine Nine
Glee
Modern Family
Orange is the new Black
Please Like Me.

Outstanding Individual Episode (in a series without a regular LGBT character)
Bride and Prejudice the Soul Man
Larp and the Real Girl Supernatural
Sectret Lives drop dead diva
Snow Angels elementary
There's the door necessary Roughness.

Outstanding TV Movie or Mini-Series
Behind the Candelabra
In the Flesh.

Outstanding Music Artist
Elton John, The Diving Board
Goldfrapp, Tales of Us
Lady Gaga, Artpop
Tegan and Sara, Heartthrob
Vampire Weekend, Modern Vampires of the City

Outstanding Documentary
Bridegroom - Call Me Kuchu - God Loves uganda - The New Black - Valentine Road

Outstanding Reality Program
Big Freedia queen of Bounce - Cyndi Lauper Still So Unusual - Dream School - Project Runway - Small Town Security

Outstanding Talk Show Episode
Are Gay Parents different? The Ricky Lake Show
First Openly Gay NBA Player Jason Collins and his Family - Oprah's Next Chapter
Fred Rosser - The Ellen DeGeneres Show
Laverne Cox totally Biased with W Kamau Bell
Modern Family Values Raising McCain

Outstanding Comic Book
Batwoman, written by W. Haden Blackman, J.H. Williams III, Marc Andreyko - DC Comics
Fearless Defenders, written by Cullen Bunn - Marvel Comics
Husbands, written by Jane Espenson, Brad Bell - Dark Horse Comics
Life with Archie, written by Paul Kupperberg - Archie Comics
Young Avengers, written by Kieron Gillen - Marvel Comics

Outstanding Daily Drama
Days of Our Lives

Outstanding Novela
Amores Verdaderos - Univision

Outstanding TV Journalism - Newsmagazine
Chris to Kristin - A Navy Seal's Secret - Anderson Cooper 360
India's Third Gender - The Stream - The Rebounder - The Kenneth Story e60
Trangender at 11 - Listening to Jazz 20/20 - The Welcoming Movement - To the Contrary

Outstanding TV Journalism Segment
Dana Bash: Portman Reverses Position on Gay Marriage - Starting Point with Soledad O'Brien
Gay Rights at Work - msnbc live with Thomas Roberts
Pride & Prejudice- Melissa Harris-Perry
Scouts Dishonor - The Last Word with Lawrence O'Donnell
Wild Blue Yonder: Scott Hines - The Rachel Maddow Show

Outstanding Newspaper Article
Boy or Girl? - Gender a New Challenge for Schools by Martha Irvine - Associated Press.
Gay Ex-mayor Who Fled U.S. Awaits Immigration Change by Jeremy Roebuck - San Antonio Express-News [San Antonio, Texas]
LGBTQ in the Capital (series) by Melissa Griffiths - Juneau Empire [Juneau, Alaska.
Poor Black and Hispanic Men Are the Face of H.I.V. by Donald G. McNeil, Jr. - The New York Times.
Why Bisexuals Stay in the Closet by Emily Alpert _ Los Angeles Times.

Outstanding Magazine Article
The Hidden War Against Gay Teens by Alex Morris - Rolling Stone
Owning the Middle by Kate Fagan - ESPN The Magazine
The Perfect Wife by Ariel Levy - The New Yorker
What's Wrong With Exxon? by Antonia Juhasz - The Advocate
Why Gay and Lesbian Couples Pay More by Carolyn M. Brown - Black Enterprise

Outstanding Magazine Overall Coverage
The Advocate
ESPN The Magazine
The New Yorker
People
Time

Outstanding Digital Journalism Article
"How Fallon Fox Became the First Known Transgender Athlete in MMA" by Loretta Hunt - SportsIllustrated.CNN.com
"How One Lawyer Turned the Idea of Marriage Equality into Reality" by Chris Geidner - Buzzfeed.com
"Prime Timers: Spotlight on LGBT Seniors" (series) - Advocate.com
"Repression and Gay Rights in Russia" by Sean Guillory -TheNation.com
"Sex, Lies and HIV: When What You Donít Tell Your Partner is a Crime" by Sergio Hernandez - Buzzfeed.com / ProPublica.org

Outstanding Digital Journalism - Multimedia
"Bisexuals Get Their Turn In The White House" by Alyona Minkovski - Live.HuffingtonPost.com
"Coming Out Kicking" by Cyd Zeigler - Outsports.com
"Remixing the Trans and Hip Hop Conversation" by Marc Lamont Hill - Live.HuffingtonPost.com
"To Get Married, They Left Ohio" by Julie Zimmerman on behalf of the Cincinnati Enquirer Editorial Board - Cincinnati.Com
"We Are Here: LGBTI in Uganda" by Sunnivie Brydum, D. David Robinson - Advocate.com

Outstanding Blog
Autostraddle
Elixher
Holy Bullies and Headless Monsters
The New Civil Rights Movement
TransGriot

En verder ook nog
nominaties van deze onderstaande groepen te bekijken Klik Hier
Outstanding Daytime Talk Show Episode (Spanish Language)
Outstanding Talk Show Interview (Spanish Language)
Outstanding TV Journalism - Newsmagazine (Spanish Language)
Outstanding TV Journalism Segment (Spanish Language)
Outstanding Newspaper Article (Spanish Language)
Outstanding Digital Journalism Article (Spanish Language)
Outstanding Digital Journalism - Multimedia (Spanish Language)
Outstanding Local TV Journalism (Spanish Language)

EERDER KON JE BIJ HOLEBI.INFO LEZEN:
WINNAARS GLAAD AWARDS 2013
MEER NIEUWS: KLIK HIER

Holebi.info eigen berichtgeving.

Dit bericht is gepost op 01 April, 2014 en 2566 keer gelezen.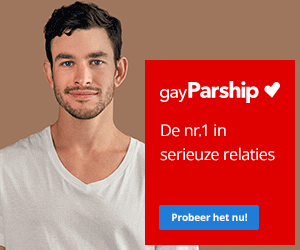 21 februari 2020 -
Queer Friday Party
21 februari 2020 -
Club Random
22 februari 2020 -
Bears Night
22 februari 2020 -
Twinxx
23 februari 2020 -
CarnaWally Pannekoek
23 februari 2020 -
Flash - Color Carnival
28 februari 2020 -
5 Year Smooch
29 februari 2020 -
RuPauls Drag Party
04 maart 2020 -
Darklands Big Bang
05 maart 2020 -
Darklands Deluge
activiteiten kalender -
zelf iets toevoegen
Adverteren op holebi.info ?